Major news just came out today that
MOS DEF
is joining an already crazy line-up this Sunday June 27th at the AFRO-PUNK Festival!
The Cool Kids,
J*DaVeY
,
K-OS
,
Martin Luther
,
The Memorials
,
Galaxy of Tar
,
Bad Rabbits
,
DJ Lindse
y
will also be in the house that day. Don't miss it!!!!
The June 26th line-up is just as crazy, featuring
Bad Brains
,
P.O.S.
,
Game Rebellion
,
Ninjasonik
,
God Forbid
,
The Bots
,
The 54
,
Activator
,
Cipher
,
Belikos
,
DJ MU$A
,
D://Bo

i
.
+ DJs, skate, BMX, art, fashion & food!
June 26th & 27th at
Commodore Barry Park
in New York.
I'm super excited to be on board as one of the painters working on the massive 100 feet x 8 feet mural that will snake around the park.
We had a promo shoot a couple of weeks ago with some of the artists. The following behind-the scenes shots feature Coby, Rob Focused & See One, three of the dope painters who will be throwing around some paint on Saturday & Sunday. My good friend, activist & art hustla Rasu Jilani of Coup d'Etat Brooklyn was also there to support...I owe him big time for putting me on this year. Thank you!
Also, big shout out to the lovely ladies Jacqwi Campbell who shot the promo video & to Shaunna Randolph who interviewed me and took most of these shots of me below...[ehmm..that was all spontaneous fun...] Also shout to Toshun Campbell who was on board shooting as well. I'll post Toshun's photos and Jacqwi's promo soon as well.
My girls, Toofly & Alice Mizrahi (Younity crew) will be representing the female wing and the homie Benjamin Rojas from Trust Your Struggle are also part of the line-up.
I mean I feel really lucky to be part of this incredible line-up..it's gonna be epic!
I just set up
my page
on the AFROPUNK site, connect if you're there. And come give me a shout if you're around.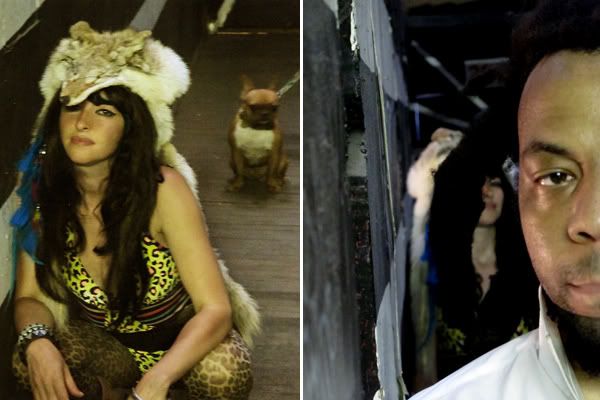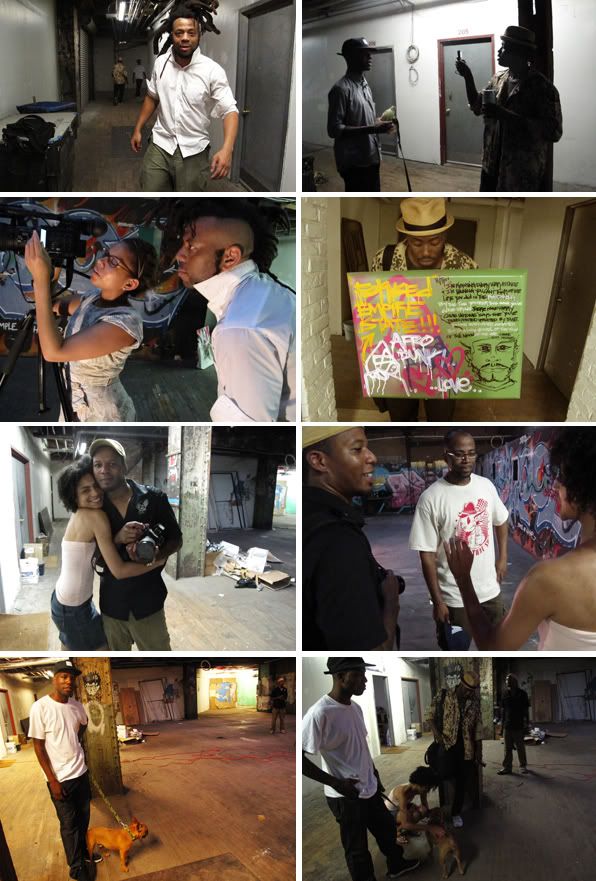 HERE ARE some of my favorites of the line-up