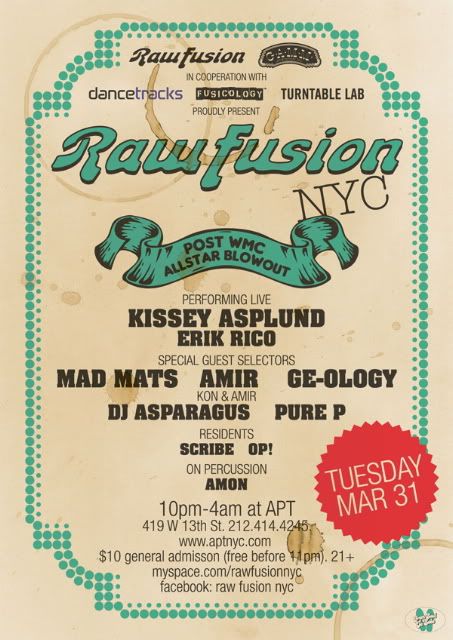 TOMORROW at APT!!! This is where I'll be....
Raw Fusion is back again with a killa line-up of Kissey Asplund, Eric Rico, Mad Mats and my homies, Ge-ology and Amir along with resident djs, OP and Scribe on the wheels. This party is one of my favorite parties in the city, the energy is real good and people really get down on the dancefloor.
Sarah and I have been giving love to the folks at Raw Fusion for a while. Check out our earlier features on
here
.