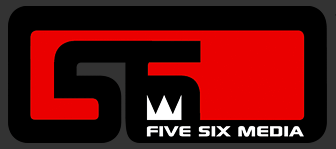 Mission Statement

Five Six Media is an example of the new music revolution. As revolutionaries, we choose sound as our weapon of choice. In this fight against the mundane, we use the universal language of music, as our means to communicate and present a new game plan, take back the control of our destiny.

We are a music label, store and production house owned by artist and producer King Britt.

We have many of the top artists in the world lending a hand in the movement. Ursula Rucker, Power Douglas, King Britt Presents Sylk 130, ObaFunke and many more to come.

The store is exclusive to music on our label. We offer A La Carte Purchasing as well as subscription service. All MP3s of the highest quality. Flac and .wav files available for special releases.

With the subscription service, you will get any and all mp3s that we put up in the year, member's only exclusive content and you will save an amazing amount of money.

From now until January, we are offering an introductory $35 yearly fee. After January it will go up significantly. So get your membership now.

Also, we will be featuring packages for djs/producers, who buy loops and sounds for programs such as Logic, Reason and Ableton. These sounds will be designed by the FiveSixMedia team and specially comissioned artists.
CHECK IT
HERE!!!!!