Here is a new track from the lab of my two brilliant friends, singer/ MC
NIKKI NTU
& producer/ MC/ DJ
MELO-X
. These two have been dropping gems, if you haven't had a chance to listen to their first project, THE HISTORY OF DREAMS EP-which I had the pleasure to illustrate-, check it out
here
...it's FREE as well! [photo by
King Texas
&
TONE
]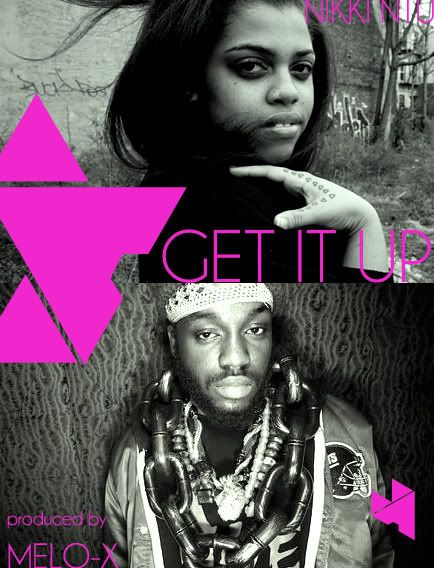 DOWNLOAD IT
HERE>
A word from MeLo-X:
Wass good peeps. Long time no see.
I been in the Lab working on a lot of music this past summer and fall. This year has been so productive for me with the success of my music, shows, and parties. I wanted to end the year off with some good new music. I'm not the type of artist to release music frequently with no plan or reason other than just having music out. It makes no sense too me. So since I have a lot of Music stashed up I figured I'd end the year right. From now till January I'll be putting out a lot of music produced by me. This is to Build up for my First official Ins
t
rumental Album Dropping Next year called Sonic Intercourse. Be on the look out.
This track is called Get It Up feat. Nikki NTU and produced by me. It is from a project that I worked very hard on this past summer. Take a listen and turn up the bass on ya speakers. Stay tuned for a itunes release of Nikki NTU's first EP "A History of Dreams" scheduled for next year spring. BLAOW!!!!