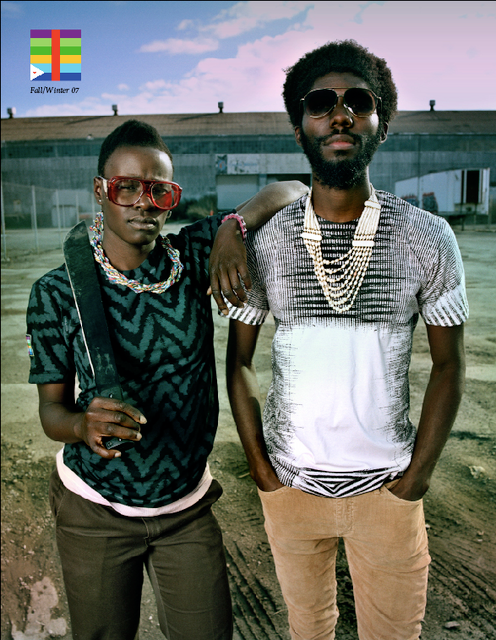 oye, ready to drop those winter layers for some tropical heartwarmers?
check the Spring 08 collection of
one of
WRONGLIPS
favorite new brands, 21 MC. Sarah and I have been following these guys since last year when their mindblowing visual campaign (on the left) appeared on
myspace
, debuting their Fall/Winter 07 collection.
new spring collection=sub-saharan patterns & colors x 100% sweatshop-free sheer cotton x some extra layers of history
these lovely tees go for $38. you can order it
here.