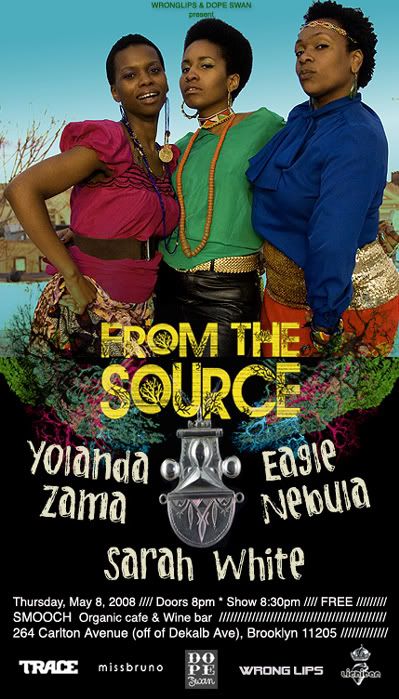 FROM THE SOURCE
is the fruit of an idea we planted back in the winter. We are all here. Creative women on the same journey carrying the same message. We planted a seed of a female collective based on our mutual love and support for each other's creative work and our desire to grow and blossom together. The world cannot be whole without the balance and the complimentary existence of
the male and female creative force. Our collective energy is like an ancient tree whose roots draw from the heart of the world and whose fruits bear the seeds of future branches of art and music and anything in between.
FROM THE SOURCE
is a place where we come together to build and shed our light to the world. It is a celebration of our connection to the Source. We are coming together to reconnect ourselves and help others in their journey to the source within. Love is the message.
On Thursday May 8th, 2008, come meet us and be part of this very special event featuring three amazingly talented performers, Yolanda Zama, Sarah White and Eagle Nebula. This is our inaugural show initiating future collaborations, projects, performances, so stay tuned for our future events. We also invited the beautiful designers of
MISSBRUNO
to showcase some of the pieces of their new line. To learn more about them, read our interview with them below this post.
----Lichiban
Thursday, May 8th 2008, Doors open: 8pm, Show starts at 8:30pm
Location
: SMOOCH, Organic Cafe and Wine Bar, 264 Carlton Ave (off of Dekalb), BROOKLYN 11205 [Take C to
Lafayette Ave
, G to
Fulton St + 5 mins walk]

FREE EVENT !!

[flyer design by Lichiban]

OK, so let me introduce the ladies.

YOLANDA ZAMA
singer/songwriter/writer/healer/supawoman!//////////////////////////////////////////////
[photo: Protius]

WHAT DO YOU DO? I write, I sing, raise my boy, and dream up a perfect world
TRUE BEAUTY IS…unapologetic, true to itself...
BEATS…mirror the rhythms of my heart
TRUE SEXY IS…loving the hell out of the God who made you
MUSIC IS MY…food
ART DOES NOT…discriminate
MY NIGHTS ARE…learning my new friend, Garage Band
THESE 3 TURN ME ON…an inquisitive mind, discovering new worlds, 85% dark chocolate
SELF-KNOWLEDGE …is hard to find
ENOUGH OF …the starving artist!
MY CREATIVITY IS…has yet to be fully cultivated
TRUE POWER IS…honoring those who came before you
LIFE CAN BE THE...so much damn fun!
TO LOVE IS TO…get out of your own way
I'VE GOT FLOW BECAUSE….mah mama said so!

Also make sure to peep Sarah's photo blog to see more of her photos of Yolanda.
SARAH WHITE
singer/emcee/photographer/stylist/writer/healer/supawoman!///////////////////////////
[photo: Protius]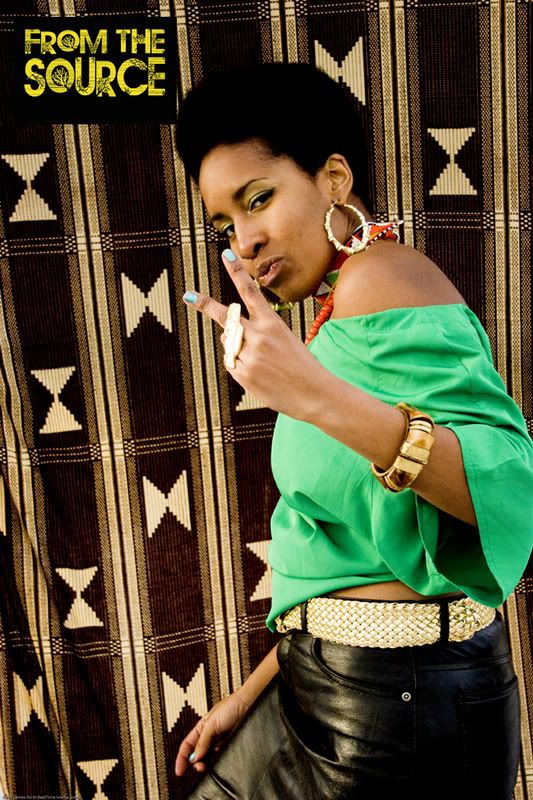 To read Sarah's answers, go to the earlier, introductory post we had up here. Also, make sure to check the interview with Sarah on my personal blog. Check lichiban.blogspot.com to read it.

We are super exited about Sarah's upcoming solo album scheduled to come out this year. Sarah's been busy banging out tracks after tracks and blessing several collaborative projects (Arch_typ, Papastomp, Manifest, DJ Don Cuco) with her completely unique vocal power.

Check Sarah's page to see more photos and to get a taste of her new album.





EAGLE NEBULA
singer/MC/poet/stylist/educator/activist/supawoman!//////////////////////////////////////
Hailing from Inglewood, Ca via thee great tower of creation, Eagle Nebula springs fourth to bring you joy and truth in the form of magically rhymed verses. Riding on the wavelength that carries the new paradigm of hip hop music like Ashanti royalty, she has come to uphold the very essence of hip hop—a gift from the universe, manifested though ether as sound, to regenerate, inspire and heal. As a crown reminds a queen of her royal place to lead the people, when Eagle Nebula rocks her cosmic headphones, she is reminded of her duty to speak universal truth and bring light to the masses who have been shrouwded in darkness and dispair. Look out for her debut album "Cosmic Headphones" soon to be released on the ePistrophik Peach Sound label, produced by Georgia Anne Muldrow and executive produced by Dudley Perkins.
[photo: Artistic Bling]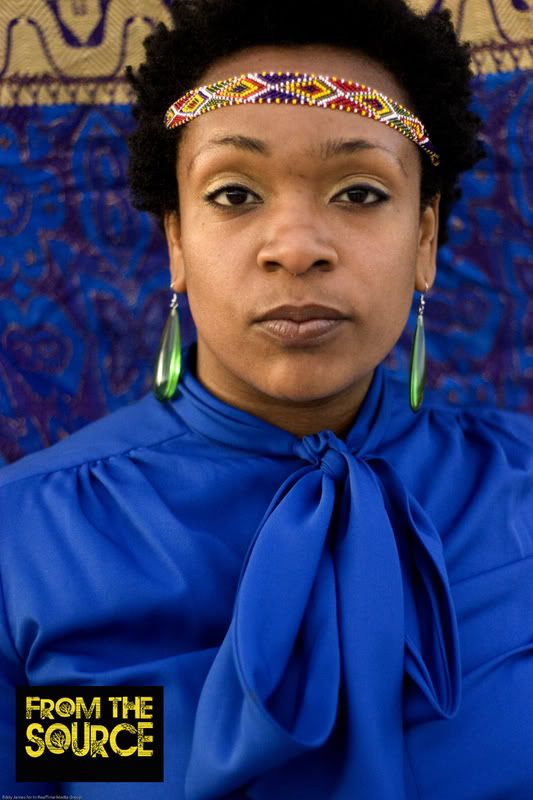 WHAT DO YOU DO? I'm an emcee
TRUE BEAUTY IS… the essence of ones soul shining bright!
BEATS…good beats can heal the world
TRUE SEXY IS…inner peace
MUSIC IS MY…attempt at transmolecularization
ART DOES NOT…be tryna act all cute
MY NIGHTS ARE…filled with astral travel
THESE 3 TURN ME ON…knowledge, wisdom, understanding
SELF-KNOWLEDGE …is the reason you came to the planet in the first place
ENOUGH OF …war, murder, capitalism, the idea of poverty,
MY CREATIVITY IS… just another manifestation of the most high
TRUE POWER IS…in the intention and will of the spirit
LIFE CAN BE THE...time to use your superpowers!
TO LOVE IS TO…partake in the sweet waters of life!
I'VE GOT FLOW BECAUSE….i'm on a conference call with my ancestors

+++
Discography
Pattie Blingh "Sagala" featured on the song Rebelyouthwithskill w. Dudley Perkins and Georgia Anne Muldrow
Yann Kesz. "Breaks Capture" featured on the song Wonder

Eagle is dropping a heart-stopper LP soon. Stay tuned, it is going to be the bomb! Get a taste of her music on her page.

Sarah White [photo: Protius] & Yolanda Zama [photo: Artistic Bling]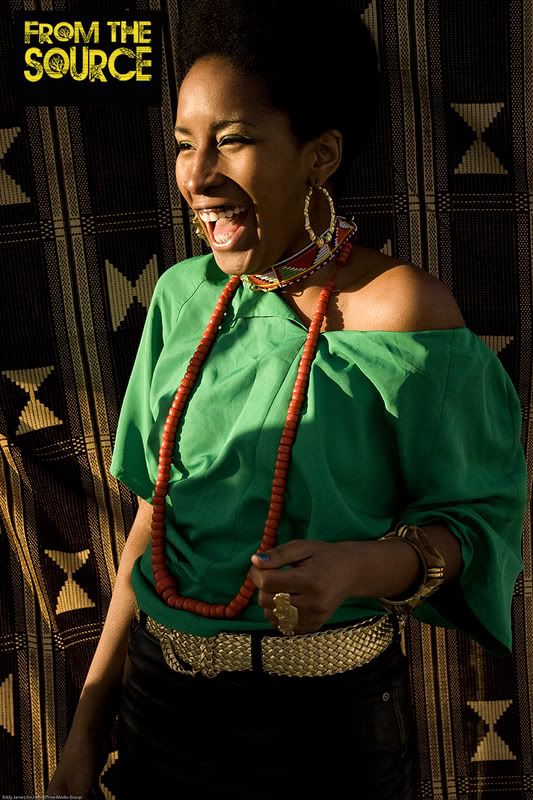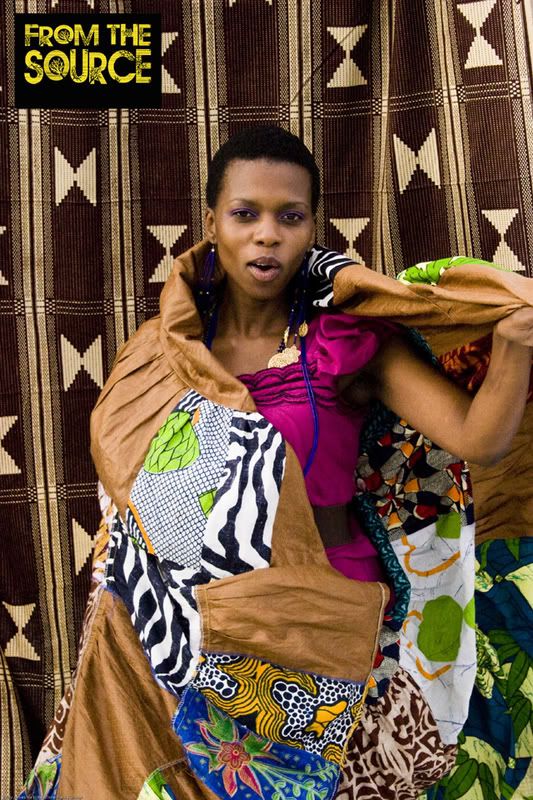 Behind the scenes [photo: Lichiban]


Eagle Nebula [photo: Artistic Bling]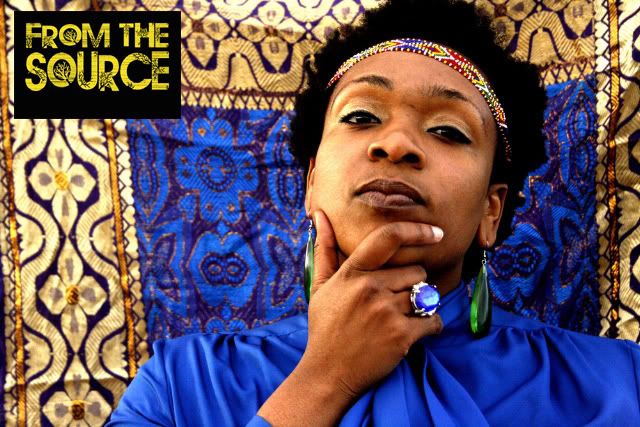 Sarah White [photo:Protius]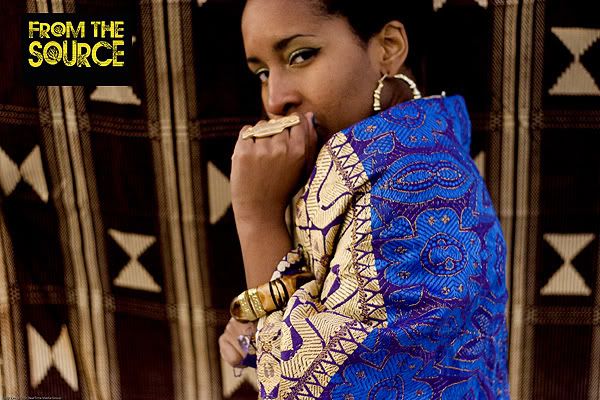 Yolanda Zama & Eagle Nebula [photo:Artistic Bling]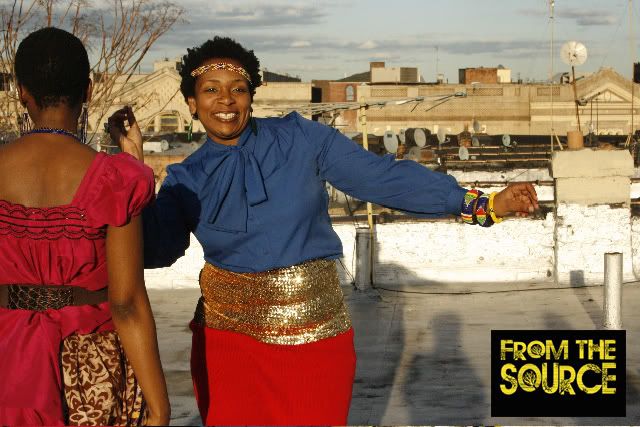 Sarah White aka Artistic Bling [photo:Lichiban]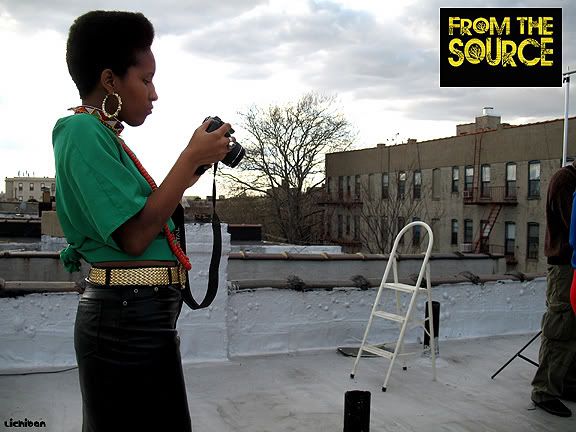 Sarah, Eagle, Yolanda, and Dj Don Cuco [photo:Lichiban]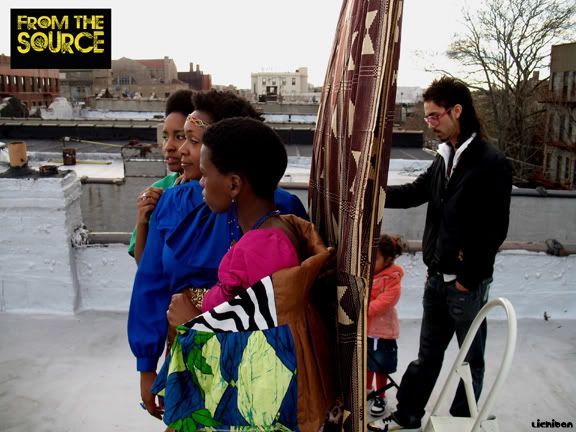 Protius [beatmaker, photographer] in action. Check here to listen to his music [photo: Lichiban]



TO READ AN INTERVIEW WITH SARAH WHITE AND TO SEE MORE PHOTOS AND BACKSTAGE SHOTS, GO TO LICHIBAN'S BLOG.