When I first came across
LUCY LOVE
, I was definately feelin' her flo and style. Then once I got a little deeper into her music, I was pleased to see her message had just as much bang as the dirty grime beats had bite. Lucy will be droppin' her debut this February so keep your eyes out and be ready to cop it, if you have a taste for grime...
She's been pushing the single
NO V.I.P.,
which I love, because she raps about how TIRED she is with all the
blingbling
. Say WORD. Here is a little of what she said with an interview from a Danish national paper, Politiken:
"I'm irritated by being confronted with V.I.P. all over the place. It is all hype. You must have this bling, and if not it is a problem. Everything is status. There has to be others than me, that are tired of it"
Here's some words from
LUCY LOVE
for WRONGLIPS.....
WHAT DO YOU DO?
I'm a rapper, performer and artist.
WHERE DO YOU CALL HOME?
CPH, the cold town of Copenhagen, Denmark.
TRUE BEAUTY IS...
not caring what others think.
BEATS...
always created by the intricate mind of Yo Akim.
TRUE SEXY IS...
not to be found on MTV.
MUSIC IS MY...
love/hate relationship.
ART DOES NOT...
have to make sense.
MY NIGHT ARE...
long. it's when I create.
THESE 3 THINGS TURN ME ON...
playing supermario on my gameboy, shopping and BOYZ.
ENOUGH OF...bling & stardom. will make your heart turn cold..
MY CREATIVITY IS...unstoppable.
TRUE POWER IS..
doing it yourself.
LIFE CAN BE THE..
craziest roller-coaster ride ever.
I'VE GOT FLO BECAUSE..
I'm the sharpest tool in the shed.
YOU LAUGH OUT-LOUD WHEN..
people trip.
CAN'T LEAVE HOME WITHOUT..
fixing my hairdo and making sure that I look sharp.
WHAT ARE YOU WORKING ON FOR 09?
My debut album, which is coming in February.
WHERE CAN WE FIND YOU?
in the studio or on stage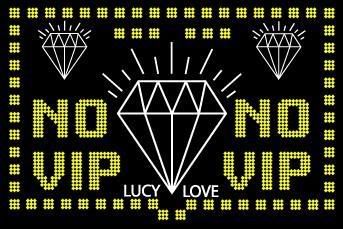 with Yo Akim.
Check this video, and be sure to peep her
myspace
..