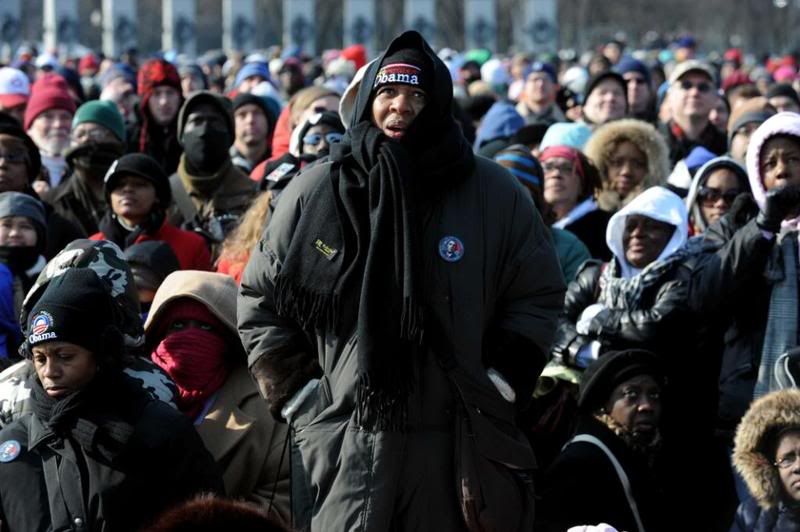 Photo from Photobucket's DCOBAMABOOK
Although I decided to stay in BK for the big day, I stayed glued to CNN watching as the moment unfolded. Warm on my futon with my fam....
We have a lot of work to do in this country and it's time to get serious.. But first, can I just say, to hear Etta James (Well ...Beyonce singing Etta) as the opening song for the dance @ the "Ball" was almost as moving as the speech? I love me some Etta, so seeing our President get down to that, sealed the deal.
Lets get to work people. It starts within.